Current position : Home>>Service
Product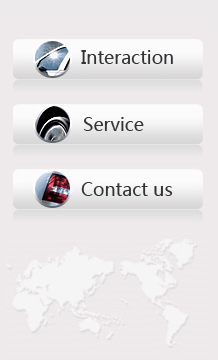 A quick review on the content to understand what service and support we provide

ACECN Positioning


The Safety Commitment


Customer Service from ACECN


Technical Service and Support


Trainings to Customers


Manuasl and Parts
Origin from France, ACE means the best and the first-rate, also it is the abbreviation of ACCESS. CN refers to China.
When we are pioneering this industry since 2007, we are always focus on being China's best access equipment provider.
This well presents ACECN mission of providing the best access machinery and service from China to our clients and partners.

Top

ACECN regards safety as critical feature for the survival and growth. Our R&D core value and the daily operation rule is SAFETY, without any tolerance on any defects leads to safety problem.

In parallel, our machines are CE certificated, and AS certificated by 3rd parties, to ensure strict standard compliance in European area and Oceania, starting from R&D phase, manufacturing process, then to testing and inspection before delivery.

Top

Acecn hereby sincerely committed to provide after sales service.
Upon the Acecn machines arrival at the customers' site, Acecn will send professional engineers to work together with customer staff for the pre-delivery inspections, as per the commercial conditions.

Acecn will provide a free 12-months warranty package. In this period, if any failure caused by design or manufacturing process, Acecn will immediately make responses for the problem-shooting solutions, for the labor cost and the parts during the warranty period.

If the buyer asks for the service & maintenance resulting from the machine failures out of warrantee,Acecn still offer life-long maintenance, spare parts supply and technical support services with paid service.


Top

Acecn is always with you, when you need any assistance with your Acecn machines.
Our technical service and support team is on call 24 hours a day, 7 days a week, to make sure you can reach us when you need to keep your machines working.
We committed the response hours not higher than 12 hours for areas with dealers, and 24 hours for areas without dealers.
Please reach us directly at:
Tel: 0086 1897482 3658
Email: service@accessequipment-china.com


Top

Depending on customer case and negociated commercial conditions, you'll find fundamental training course for your technical or service staff on your machines as below, which can be provided in Acecn side, or customer side:
- Machine operations
- Machine maintainence
- Electrical loops courses
- Hydraulic loops courses
- Trouble shooting skills
- Other customized training course which may be raised up by you
Please remember to cover this issue when you are talking with our sales team. Thank you.


Top

ACECN provides Operational Manuals, Maintainance Manuals and parts Manuals together with the machines, electrical copies will normally not be given only when needed and requested.

Consumable parts are sent together with the machines as well.

For parts to ensure less down time for the machines, please contact our service dept. to check where is the easiest way for you to get the parts out of below options:
- Local distributor
- Local service dealer
- Nearby distributor or service dealer
- ACECN in China

You can reach our service Dept.
Tel: 0086 400 601 5828
Email: service@accessequipment-china.com
to ask for direct technical support for instant problem shooting.

Top
Make your equipment supplier the solution, not the problem!