Current position:Home>>Product
Product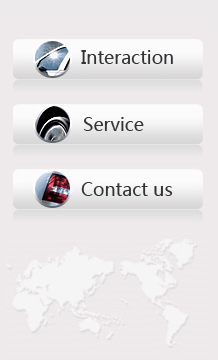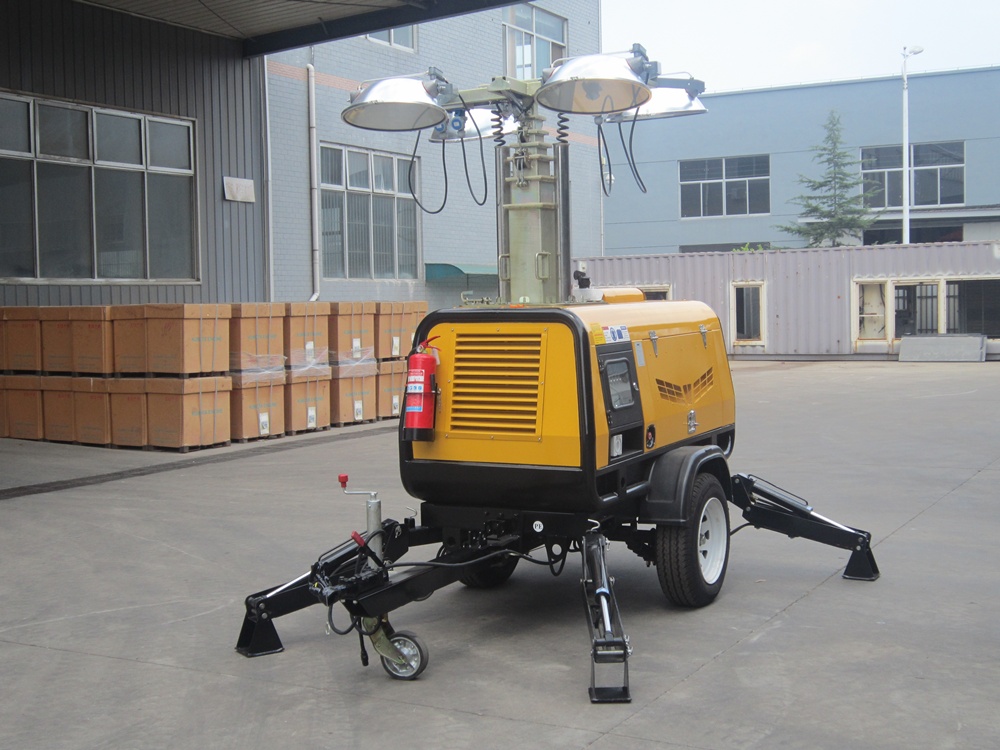 GTLT 09HVL-P4000
Engine D905
Metal Halide Floodlight
Hydraulic Mast extension
Manual Mast Rotation
Manually Stabilizing Legs

GTLT 09HVL-P4000
Standard Items
GTLT 09HVL/P 4000
Length
3420mm (11'2'')
Width
2800mm (9'2'')
Height
2460mm (8'1'')
Full Extending Height(m/feet)
8.84m (29')
Gross Weight
1410kg (3110 lb)
Engine Model
D1105(KUBOTA)
Speed(rpm)
1500/1800
Number of Cylinders
3
Engine Characters
4 cycles, Watercooled diesel
Combustion System
E-TVS
Engine Aspiration
Naturally aspirated
Emission Level
Regular
Standard Configuration
SPARKS
Frequency(Hz)
50/60
Rating Voltage

(

50/60 Hz

)

230/240-120 VAC
Alternator Insulation
Class H
Alternator Protection Grade
IP23
Type of Lights
Regular metal halide
Light's Fixture
Rectangle(GEWISS)
Luminous Flux
110000 LM/light
Number & Power of Lights
4*1000W
Number of Mast Sections
7
Mast Extension
Hydraulic
Mast Rotation
Manually, max.330° lockable
Light BarTilt
12VDC Electric linear actuator
Trailer Suspension & Axle with Brakes
Leaf springs & single axle with mechanical brakes
Tow Bar
Retractable & adjustable supporting wheel tow bar
Stabilizing Legs & Number
4 pcs extendable bar with manually retractable jacks
4 pcs hydraulic pivot legs
Wheel's Rim Size& Tires
16'' rim with regular tires
Tow Adapter
2'' or 50 mm ball adapter
Tail Lights
Tail light kit
Max Towing Speed
100km/h (62 mph)
Fuel Tank Type
Double wall sub-fueltank
Fuel Tank Capacity
120 liters (31 US gallons)
Operating Hours with Full Fuel
84 hours
Wires & Electric Components
Regular
Generator Controller
DSE 702AS
Max. against Wind When Fully Extended
20 m/s (45 mph)
Acoustic Pressure
72dB(A) at 7m (23') away
Standard Colour
Orange trunk, black or galvanized all of the steel componets
Max. # of Units Loading in a 40' High Containe
7
Applicable for
Applicable for most of inside and outside place. Asphalt paving, disaster relief, repair and maintenance of water supply, gasoline, tunnels, and mines, waste disposal, parking lot, wharf, civil and military airport, as well as various illuminations for combat readiness.
Installed with generator, the light tower works with convenient power supply
Night construction condition has been improved to raise working efficiency and speed.
Characteristic:
Composed by four 1000W Metal halides, have high lumen output, good color rendition and overall lighting, long lamp life.
Lamp frame can rotate horizontal and freely, each lamp can vertical adjust lonely.
Telescope mast use three section, automatic lift. mast with staleness valve, avoid to drop suddenly. Mast can extend to 7.2 meters(height can be change).
Installed with generator, one tank gasoline can last 13 hours. If use city power, it's long term.
Equipped with big tyres and brake system, increasing its capacity to climb and trail to move on uneven road. Big tyres also increase touchdown areas to oppose wind beating.
Using waterproof electrical boxes to avoid rain, suit for bad condition
To satisfy customer requirement, we can produce this tower according to your requirement, such as lamp quantity, power, mast height, generator etc.