Current position:Home>>Product
Product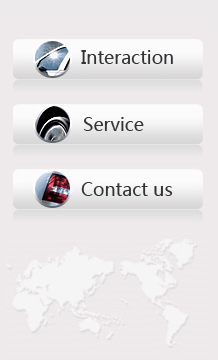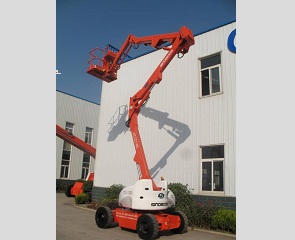 GTZZ 14EJ parts
Platform height 45 ft (13.7 m)
Working height 51 ft (15.7 m)
Payload 500 lbs (227 kg)
Outreach 24 ft 3 in (7.4 m)

GTZZ 14EJ parts
Models

GTZZ14EJ





Dimensions

Up and over clearance max.

Length - stowed

Width - stowed

Height - stowed

Wheelbase

5 ft*2 ft 5 in*3 ft 7 in (1.52 m*0.77 m*1.14 m)

Productivity

Power

Hydraulic system capacity

Weight

Standards Compliance



GTZZ14EJ Electric Articulating Boom Lift is widely used for ship building and repairing, construction, civil engineering, electric power, communications, gardening, advertising, venues and stadiums, airport, harbor and various large factories and mines. It can meet the needs of different customers. The boom is multi-stage foldable design, flexible and convenient; a two or four-wheel driving mechanism is used; the self-adaption floating device is available for option, thus providing excellent stability and offroad performance. The fly jib can swing 135° vertically, the platform can swing 160° horizontally, so that it is able to stride some barriers and work at several points without moving around all time. Furthermore, it can reach the point hard to access by traditional machine.
GTZZ14EJ Electric Articulating Boom Lift
characterizes in its wide range of operation and large load capacity as well as its strong power. Technical innovation designs boast a high-level safety, reliability and operability.


1. Wide operating range: 355°full direction operation at the height from 0~
51 ft (15.7 m)
, with a horizontal reach max. by
24 ft 3 in (7.4 m
) and a crossing height of 24 ft 3 in (7.4 m).
2. Large load capacity: The lift capacity is
500 lbs (227 kg)
; the platform can hold two operators and some auxiliary tools.
3. Powerful driving force: The engine is of famous international brand, large in power and excellent in gradeability. The maximal gradeability can be up to 30%.
4. Advanced technology: Self-adaption oscillating axle, fault self-diagnosis technique, anti-collision transducer device, and hydraulic self-levelling system.
5. High reliability: The engine, key hydraulic components and electric components are all of international brand, designed in conformity with EN280, AS1418.10 and GB25849.
6. Good safety: Overload limit and rollover protection system, anti-collision device (option).