Current position:Home>>Product
Product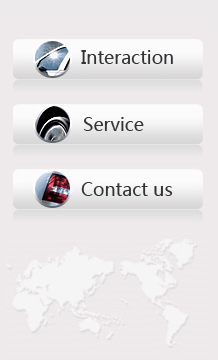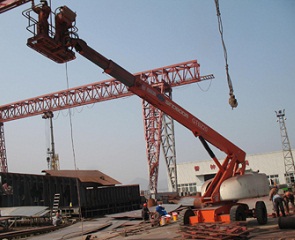 GTBZ 22J parts
Platform height 73 ft (22.2 m)
Working height 79 ft (24.2 m)
Payload 551 lbs (250 kg) - Unlimited
Outreach 59 ft (18 m)

GTBZ 22J parts
Models

GTBZ22J








Dimensions

Length - stowed

Width - stowed

Height - stowed

Wheelbase

4 ft 8 in*2 ft 8 in*4 ft 1 in (

1.45 m*0.85 m*1.24 m)

Productivity

551 lbs (2

50

kg) - Unlimited

2 WD * 2 WS /

4 WD * 2 WS

Power

Original Cummins/Perkins Engine

Weight

26350 lbs (11952 kg) - 2WD

26504 lbs (12022 kg) - 4WD

Standards Compliance



GTBZ22J

Telescopic Boom Lift
applies to shipbuilding, large steel structure building, construction, civil engineering and advertising industries, etc. This aerial work platform is safe and reliable. Designed with the concept of durability, solidity, and excellent performance, it can meet the need of extremely challenging operating conditions. The maximal grade ability of 45% allows parking and restarting on such slope without down sliding. Imported from USA, the engine is in a position to supply large power; the solid tires enjoy a long life. PLC is imported originally for military purpose. Program can be set and developed as required by customers.


1. Wide operating range: 360° full direction operation at a height from 0~
79 ft (24.2 m)
, with a horizontal reach max. by
59 ft (18 m)
.
2. Large load capacity: The lift capacity is
551 lbs (250kg)
; the platform can hold 2 operators.
3. Powerful driving force: The engine is of famous international brand, large in power, strong grade ability.
4. Advanced technology: Self-adaption floating device, fault self-diagnosis technology, auto-leveling system, and anti-collision transducer device.
5. High reliability: The engine, key hydraulic components and electric components are all of international brand, designed in conformity with EN280, AS1418.10 and GB25849.
6. Good safety: Overload limit and rollover protection system.
7. Easy maintenance: Swing-out engine, easy to maintain.