Current position:Home>>Product
Product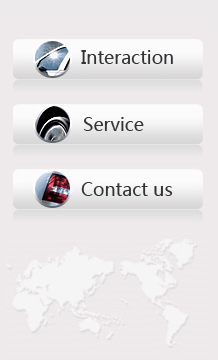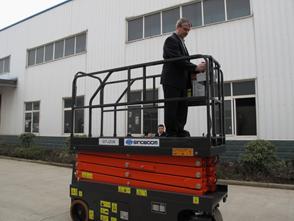 GTJZ0808 parts
Platform height 27 ft (8.1 m)
Working height 33 ft (10.1 m)
Payload 551 lbs (250 kg)
Platform extension 3 ft (0.9 m)

GTJZ0808 parts
Models

GTJZ0808

Dimensions

Platform height max.

Platform extended

Length - stowed

Height - folding guardrails

Wheelbase

7 ft 5 in*2 ft 7 in*3 ft 6 in

(

2.25 m*0.81 m*1.1 m)

Productivity

Lift capacity - extension deck

Tire size (solid non-marking)

15 in * 5 in (380 mm * 125 mm)

Power

24V DC (4*6V, 225Ah batteries)

Hydraulic system capacity

Weight

Standards Compliance



GTJZ0808 Self-propelled Scissor lifts are mainly used in flat indoor or outdoor.
The body is pleasing to eye; the product is compact in structure and flexible to operate. The main engine is designed as dual-driven dual steering with self-travelling and turning functions. It features imported hydraulic components, explosion-proof pipe unit and emergency descending unit; hydraulically driven travelling function; low in noises and free of air pollution; durable, chip-free, skid-proof and traceless tires without scratching the ground; optimized product control mode and procedure with the premise of safety, bringing much more humanized operation.


1. Small turning radius: The outside turning radius of the tires is
6 ft 9 in (2.1
m) and the inside turning radius is 0 ft (0 m).
2. Large load capacity: The maximal load capacity reaches 551 lbs (250 kg) and the load capacity of the extended platform is up to 265 lbs (120 kg).
3. Sufficient electric power: Trojan batteries imported from USA are used with four groups in series, with capacity up to 225Ah; 8h duration in normal operation.
4. Advanced technology: Adpot DeltaTech control system and fault self-diagnosis technique, with anti-collision transducer option.
5. High reliability: Imported key components and the waterproof capacity of major electric components is up to IP65.
6. Good safety: Equipped with horizontal switch and weighing sensor, which ensures the safety of equipment and operators.
7. Easy maintenance: Dual revolving doors, easy to maintain.
8. Energy-saving and environment-friendly: Low noise, no pollution, up to energy-saving and environmental protection standard.