Current position:Home>>Product
Product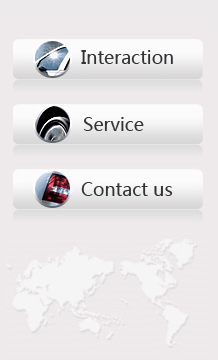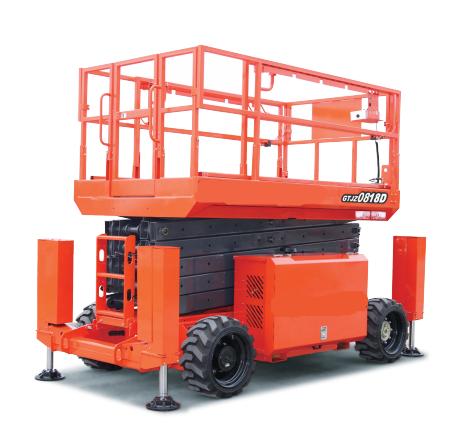 GTJZ0818D
Platform height 25.9 ft (7.9 m)
Working height 32 ft (9.9 m)
Platform extension 4.92 ft (1.5 m)
Payload 1499 lbs (680 kg)

GTJZ0818D
Models

GTJZ0818D




Dimensions

Overall Length(stowed,with outrigger/without)

Overall height
(stowed,guardrail folded/unfolded)

6 ft (1.9 m)/8.2ft(2.50m)

9 ft*5.24ft*

3.6ft
(2.8

m*1.6 m*1.1 m)

Productivity

Lift capacity - extension outreach

Rising / Falling speed (without loading)

Hydraulic system pressure

Power

Hydraulic system tank vol.

Weight

Overall weight
(with outrigger/without)

8631 lbs (3915 kg) /

7617 lbs (3455 kg)



GTJZ0818D
Diesel Self-propell Scissor Lift
are mainly used in flat indoor or outdoor. The body is pleasing to eye; the product is compact in structure and flexible to operate. The main engine is designed as dual-driven dual steering with self-travelling and turning functions. It features imported hydraulic components, explosion-proof pipe unit and emergency descending unit; hydraulically driven travelling function; low in noises and free of air pollution; durable, chip-free, skid-proof and traceless tires without scratching the ground; optimized product control mode and procedure with the premise of safety, bringing much more humanized operation.


1. Small turning radius: The outside turning radius of the tires is
15 ft (4.6 m)
and the inside turning radius is
6.9 ft (2.11 m)
.
2. Large load capacity: The maximal load capacity reaches
1499 lbs (680 kg)
and the load capacity of the extended platform is up to
308 lbs (140 kg)
.
3. Advanced technology: Adpot DeltaTech control system and fault self-diagnosis technique, with anti-collision transducer option.
4. High reliability: Imported key components and the waterproof capacity of major electric components is up to IP65.
5. Good safety: Equipped with horizontal switch and weighing sensor, which ensures the safety of equipment and operators.
6. Easy maintenance: Dual revolving doors, easy to maintain.
7. Energy-saving and environment-friendly: Low noise, no pollution, up to energy-saving and environmental protection standard.