Current position:Home>>Product
Product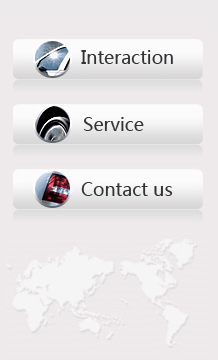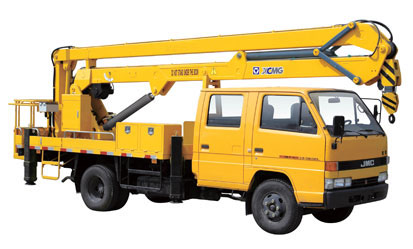 GTTM 20
Telescopic boom
Max working height 22m;
Max working range 14.3m;

GTTM 20
Items
Units
Data
Traveling
Length
mm
77700
Width
mm
2230
Height
mm
3200
Crew (include the driver)
People
3
Weight
kg
9100
Axle Load
Front /Rear
kg
3230
Max Speed
km/h
85
Lengthways overpass angle
°
27
Transverse overpass angle
°
17
Min Ground Clearance
mm
215
Approach angle
°
21
Departure angle
°
10
Working performance
Basket Loading Capacity
kg
220
Max Working Height
m
22
Max Range @ Max Work Height
m
3.3
Max Working Range
m
12.3 (220kg)
14.3 (120kg)
Max Height @ Max Work Range
m
4.4
Rotation Speed
r/min
0~2
Outriggers Acting Time
Extract/Extend
s
≤40
Boom Luffing Time
s
≤100
Boom Extract & Extend Time
s
≤100
Boom Luffing Angle
°
-15~80
Superstructure Kit with slewing bearing and flang, PTO
Platform height
m
20
Working height
m
22
Outreach
m
14.3
Payload
kg
220
Good flexibility
Utilize lightweight chassis with turbo diesel engine; the platform owns
a compact dimension, powerful and flexible.
High Efficiency
The maximum work height is 14.3m, and maximum work range is 6.3m.
Compare to similar product of the same work height, it has a wider work range.
Excellent lifting capability enables maximum 1.3t weight and 9m height.
Superb Safety
Complete hydraulic lock in cylinder and interlock between boom and outriggers.
Also emergency manual pump, emergency stop switch, leveling indictor, outriggers
supporting sensor, limit switch and safety harness. All devices assured workers safety.
Simple Operation
The operation system is simple and step-less speed control and excellent micro-maneuvering.


Component

Description

Chassis

ISUZU QL11009KARY; power steering

Engine

ISUZU 4HK1-TCG40 intercool turbocharged diesel engine

Max. power: 139kw@2600rpm, Euro IV

Cab

Single-row seat, with air conditioner and radio

Coaming and Walking Plate

Fixed guardrail

Aluminum-alloy anti-skid checker plate

PTO

Flexible shaft operation, PTO engage the gear-box through transmission
shaft

Working Basket

Aluminum-alloy structure, dimension: 1380mm*700mm* 1100mm

±65° basket rotation, safe work load: 220kg/120kg, working light

Engine start-stop switch, emergency stop switch, overload limit switch

Boom

4-section synchronized telescopic booms

Slewing

360°continuous rotation

Outrigger

H-shape, can be operated individually

Control System

Control box on both platform and turntable

all electro-hydraulic proportional control

LCD display on turret to show real-time working status, also diagnosis and warning electrical failure

Hydraulic System

Main pump, electrical emergency descent pump

Multi-way valve at chassis

International well reputation suppliers' Proportional valve, solenoid
directional valve, two-way balance valve, hydraulic lock, hose and inlet

Safety Device

Working range limit device

Outrigger supporting sensor, outrigger in-position sensor

Boom-outrigger interlock, interlock, anti-collision device

Emergency descent pump, emergency manual descent, emergency
stop switch (at 2 place), PTO-traveling interlock Luffing Angle auto
control, chain tension auto balance,
chain protectionStartstop slope control, work basket overload limit switch

Leveling System

Dual cylinder automatic compensating leveling system

Others

Engine stop-start switch at both basket and turret

One-side working, auto stow, hour meter

Optional: hydraulic socket or 220V AC power plug at work basket
Option:
| | |
| --- | --- |
| Crane | Telescopic boom, max lifting weight: 990kg/1300kg |