Current position:Home>>Product
Product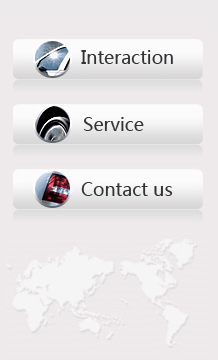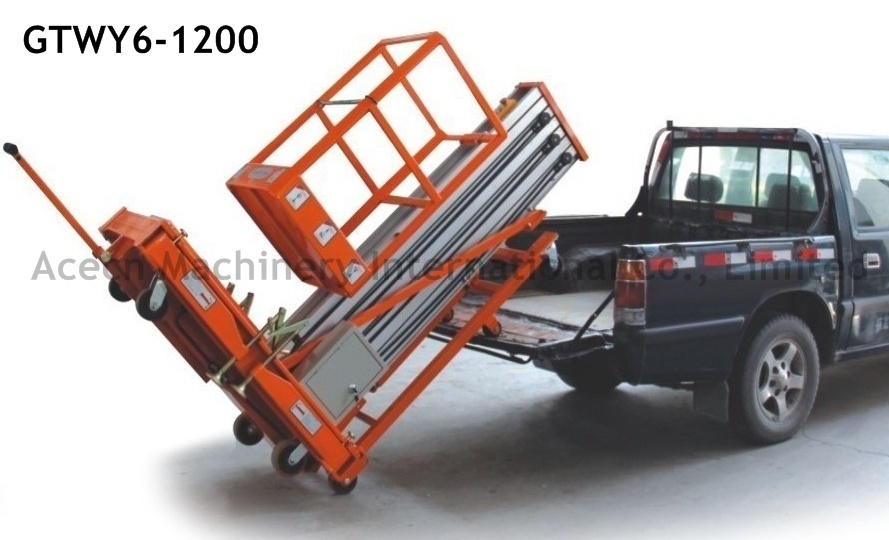 AWP6-1200 parts
Platform Height 6000
Work Height 7700
Payload 150
Power AC/DC
AWP6-1200 parts
Specification
TILTING ALUMINIUM ALLOY LIFTING PLORM
AWP6-1200
AWP8-1200
AWP10-1200
Max.Platform Height(mm)
6000
8000
10000
Working Height(mm)
7700
9700
11700
Ground Clearance(mm)
80
Lift Rated Capacity(kg)
150
125
125
Platform Size(mm)
650*600
Outspread Size(mm)
1930*1770
Electrical Source
AC(v)
220
DC (v)
24
Battery v/Ah
2*12/60
Charger v/A
24/10
Lifting Moter
AC v/kw
220/0.75
DC v/kw
24/2.0
Overall Length(mm)
1580
Overall Width(mm)
800
Overall Heith(mm)
1950
2050
2150
Overall Net Weight
AC(kg)
300
350
400
DC(kg)
330
380
430
The Tilting Aluminium Alloy Lifting platform has the following characteristics:
1.Lift or fall steadily: The seamless transmission is used between the lifting masts, thus minimizing the amount of sway after lifting.
2.Safe and reliable: The four turning stabilizers of the unit connected to the four corners of the chassis support the MEWP duringwork. They are designed for leveling regulation and preventing inclination. They are composed of stand bars and turning legs. The stand bars are installed in the turning legs. Extending out the turning legs before operating the unit enlarges the area of supporting. Therefore, the steadiness of the whole platform is guaranteed.
3.Convenient: The whole work platform is light because the lifting masts are made of alloy aluminum. The structure is compact and the volume is small, so only one person can move the equipment and carry it through a very narrow passage.